THE hOtel****
Discover the app hotel, run by the students, supervised by their teachers.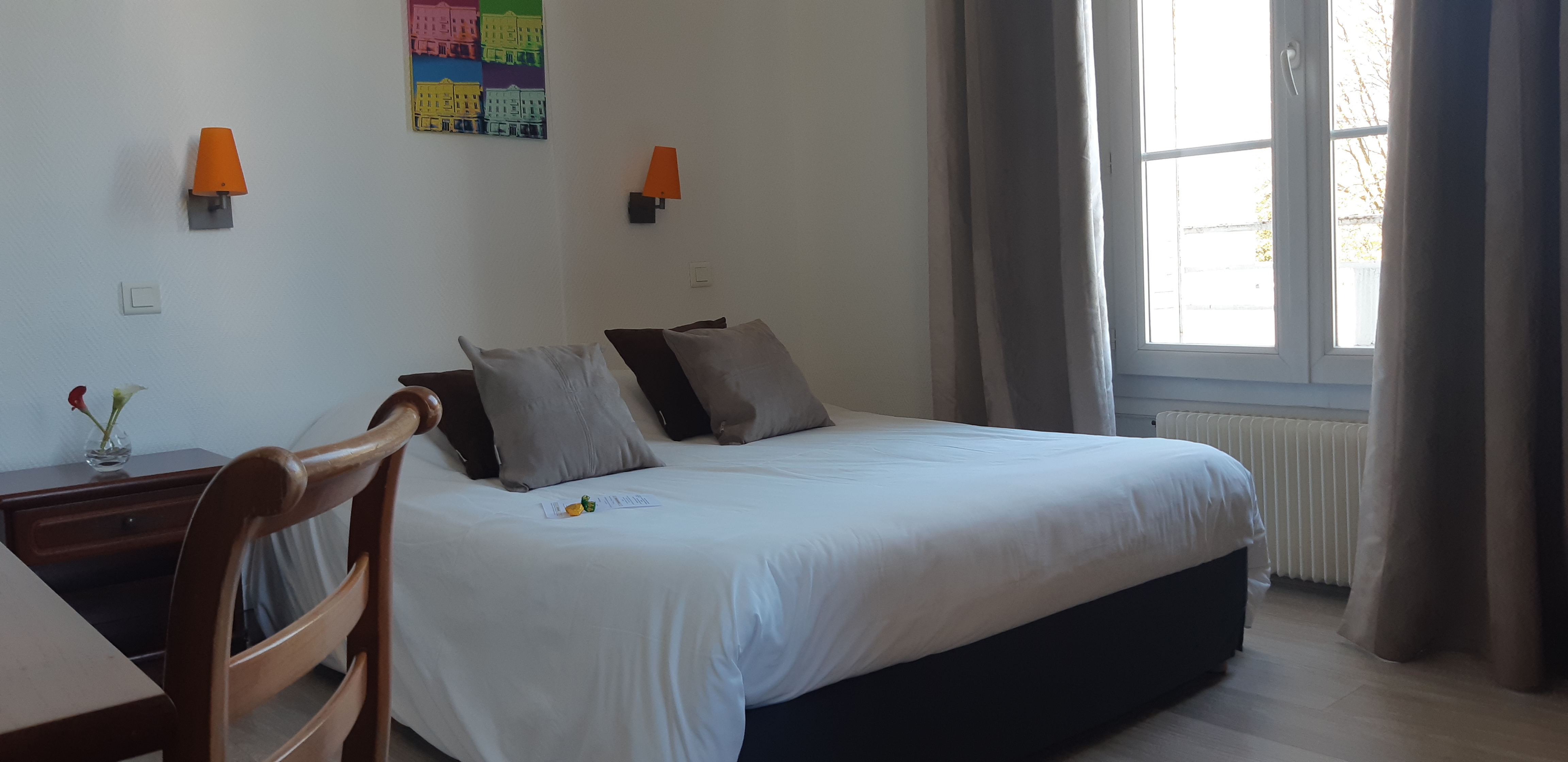 Large bed
Boasting views of the private park of the hotel and the Vercors mountains, these rooms allow you to relax and enjoy a quiet and peaceful night in a double bed.
Equipped with bath or shower, our bathrooms offer all the necessary comforts.
The office space offers free internet access and unlimited suited to our business customers as well as television.
€85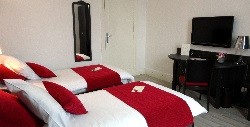 Twin or Big Bed
Bright and spacious, these rooms offer a breathtaking view of the Belledonne and its snowy peaks.
Twin or Double bed, they will meet all your expectations.
Equipped with bath or shower, our bathrooms offer all the necessary comforts.
With free internet access and unlimited, ample workspace and a TV are available.
€95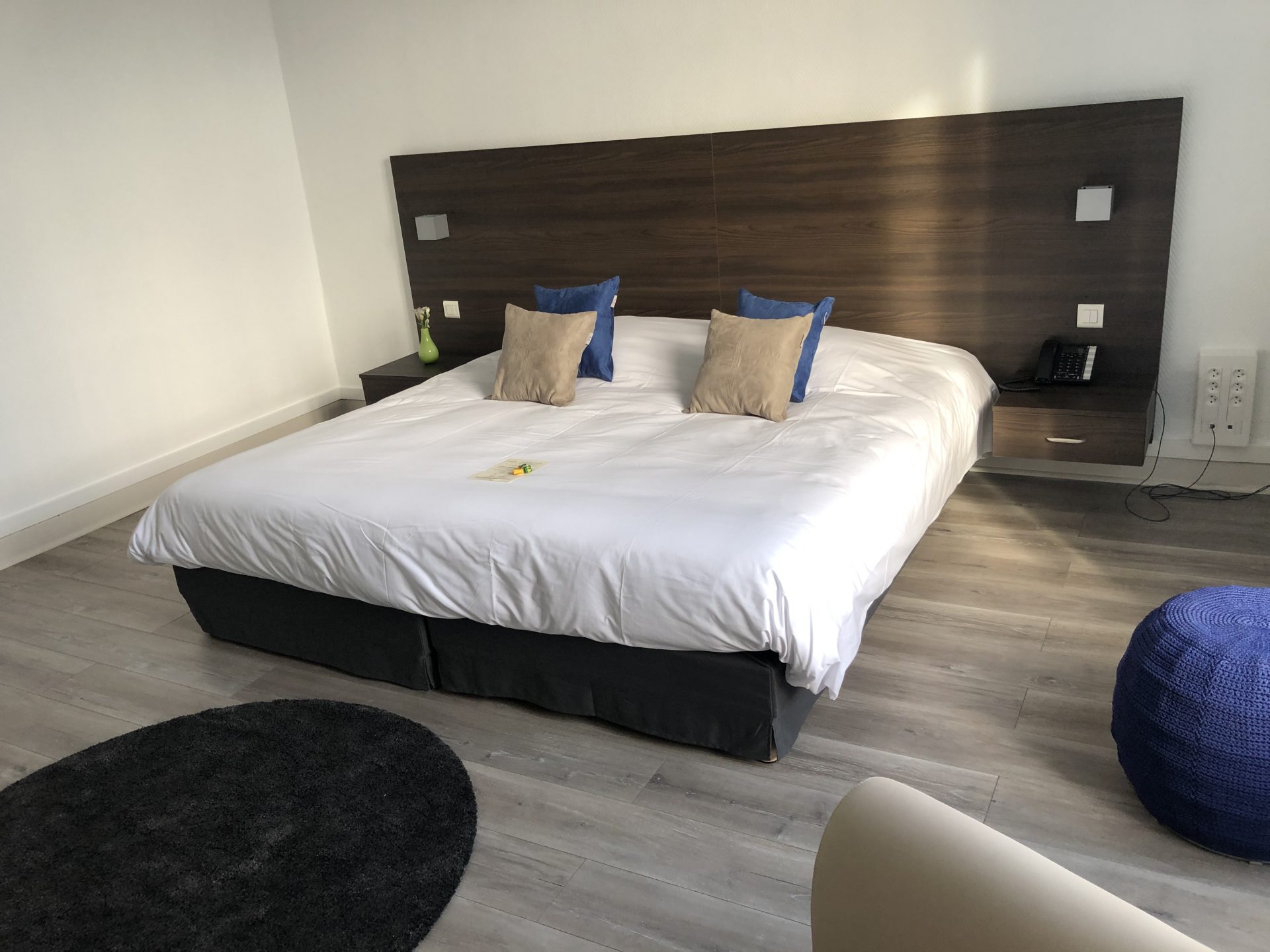 With a cozy lounge, our suite will offer a warm and welcoming atmosphere to make you feel "at home".
The room space, accommodating up to three people, is equipped with a double bed and a flat screen.
Spacious and bright it also features a balcony.
It has a large bathroom with two sinks and two toilets and a private luggage.
€125
Bed, dinner & breakfast deal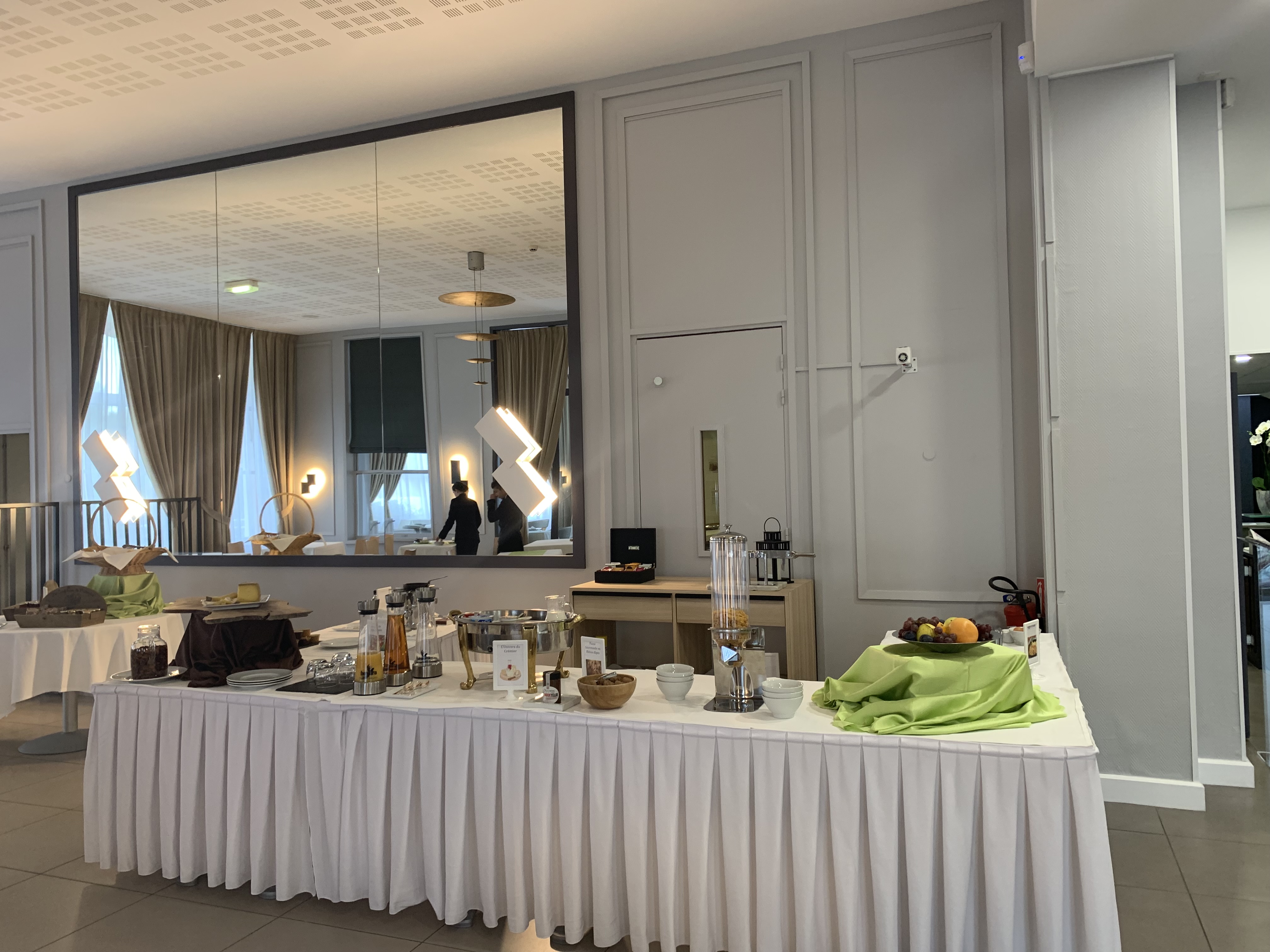 To start your day, you may choose to have your breakfast in your room or at the restaurant.
You have many choices! Hot drinks, jams and pastries, cereals and seasonal fruits, dairy products, but also cheese, eggs and meats.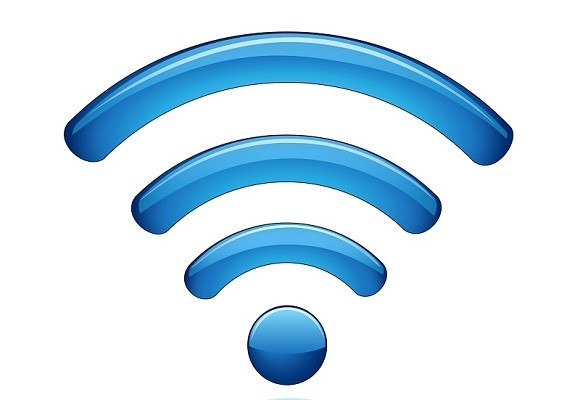 Broadband Internet
Need some information? Check your emails? Make a video call?
Enjoy internet broadband, WIFI !
This service is free for our customers.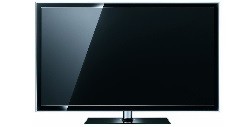 Want to relax? Watching a movie, a serie? To stay informed?
All rooms are equipped with flat screen TV!
This service is offered free of charge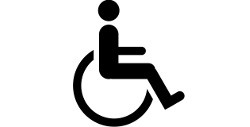 Access for people with reduced mobility or disabilities is facilitated by a lift, which directly serves the parking of our establishment, and will take you if you want directly to the floor of your room.
Vercors Grand Bed…………………………………………………… €85
Belledonne Twin or Grand Bed………………………………….. €95
Suite………………………………………………………………………… €125
Extra bed…………………………………………………………………. €25
Breakfast in the room or buffet…………………………………… €10
Animal…………………………………………………………………….. €9
Car park……………………………………………………………… Free
Call from room…………………………………………………….. NC
Residential seminar……………………………………………… €170
Semi-residential seminar………………………………………. €140
Conference room a day…………………………………………€255
Conference room half-day……………………………………. €129